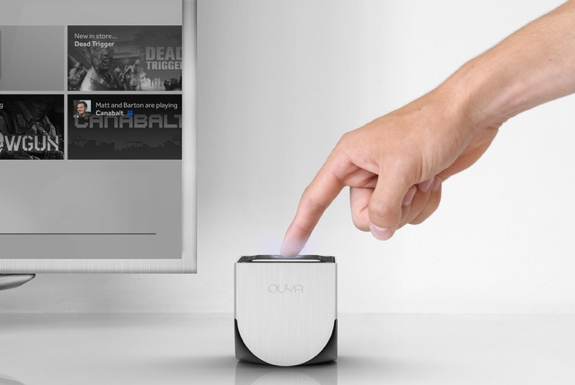 A high quality Xbox-like game console for under US$100?
And all the games for it are free?
Yes, such a thing now exists on the consumer market. It's called the Ouya†. And if you are thinking that it sounds too good to be true then you'd be partially right. Though, happily, you'd also be partially wrong too.
But let's start at the beginning . . .

An Android-Based Video Game System
The Ouya began its life as a crowdsourced Kickstarter project. The idea was to design an inexpensive console that developers could easily create games for. On an Xbox or PlayStation, a full complete game can take a company millions of dollars to create (which is why, if you look at the best selling titles for each system, they almost always cost US$50+ a pop).
But what if you could find a cheaper, open source software platform? In theory, that could unleash a wave of creativity. You could have as many games, offered as inexpensively, as there are available for, say, an Android tablet.
And so Ouya decided it would, literally, run an Android operating system — a modified version of Android 4.1 Jelly Bean, to be specific. Android is not only open source but it's a platform that already has an extensive game library, allowing developers to modify their Android tablet titles for the Ouya relatively easily.
So far, the strategy has worked. The Ouya has been out for only about one month. When we started our research on this post last week there were already 176 official titles. When we started writing two days ago the count was up to 201. At publication there were 210.
Every Ouya game is free —in a way
Another strategic decision made by Ouya: Anyone can write a game for the Ouya, anyone can sell it through the Ouya online store and set whatever price for it they wish (Ouya takes a 30% cut) but developers must make every Ouya game free to try. The trial might be time-limited or might involve players paying to unlock certain functionality or game levels. Regardless, there will be enough on offer sans cost to get a sense of the game.
Which is good, because in the free-for-all world of an open source system, titles can very wildly in quality. On one end of the spectrum is a game like A Bit of a Fist of Awesome with lame gameplay and 1980s-like graphics: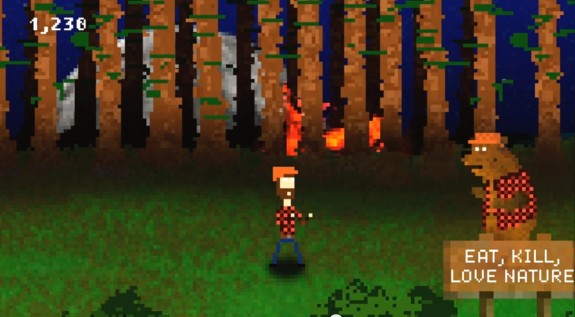 On the other end of the spectrum is a game like the Ouya remake of Final Fantasy III: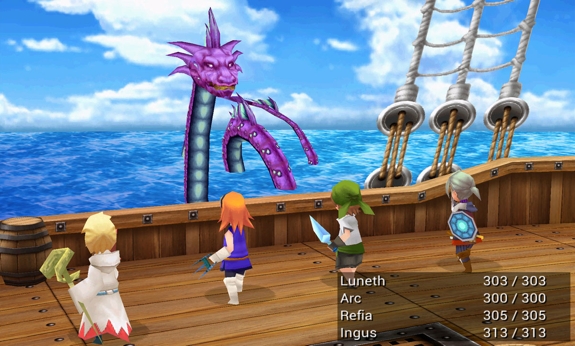 Note that no Ouya game has graphics that compare to what you'll find with a top-end title for the Xbox One or PlayStation 4. That doesn't necessarily make the games less fun. But there is something about that them feels retro.
The Ouya device
As for the Ouya itself, it's a good-looking, cube-shaped device of plastic embossed with aluminum. It's light (10.7 ounces, aka 300g) and small (about the size of a coffee mug or Roku 3 streaming media player).
Considering the $99 price tag, the Ouya has a surprisingly high build quality too. The device features a Tegra 3 CPU and 8GB of memory, expandable via a USB port. There's also an Ethernet port, HDMI and Micro-USB ports and connections for 5.1 sound. Connectivity is via 802.11 b/g/n wifi and Bluetooth.
As for the wireless controller, it's very similar to that for an Xbox 360. We've read other reviews complaining of controller lag time but didn't experience any ourselves. We were, however, disappointed that an additional controller cost $50 — that's half the price of the entire system!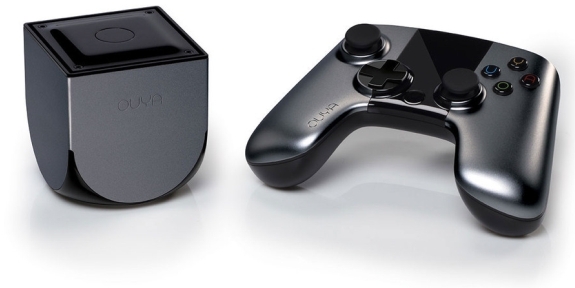 Our Verdict
As a piece of hardware, the Ouya video game console is solid. It's powerful enough to do what it needs to and attractive enough to sit on a living room shelf.
Ultimately, though, the Ouya will succeed or not on its software offerings. At the moment, those are a bit sparse in quantity and inconsistent in quality. For that reason, we can currently only give the Ouya a 3-star rating.
That said, the selection of Ouya games has been growing exponentially. In addition, Ouya has inked app deals with streaming media services Twitch.tv, Crunchyroll, iheartradio, TuneIn, XBMC, Plex and Flixster. A Netflix app is rumored to be in the works.
Hardcore gamers will find the Ouya a poor substitute for an Xbox or PlayStation. Though virtually none of their titles overlap with the offerings on Ouya — you could happily get an Ouya in addition to a high-end consol. Or, if you want a console able to feed an occasional television video game fix, the Ouya is great for that too.
Throw in current rock bottom $99 price (£99 in the UK) and it's easy to say "Woo hoo!" to the Ouya.
published: 3 July 2013

LEARN MORE & BUY | JOIN US ON TWITTER / FACEBOOK / PINTREST / GOOGLE+
† It's pronounced "oo-ya." The O in the name stands for "openess" and the U is for "universal," after which they just gave up on creating an acronym for a name and added the YA purely because it sounded good.
Related posts on Spot Cool Stuff:
Furniture Inspired by Video Games
The Smartphone-Linked Face Wash
5 Cool Appcessory Toys