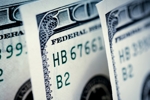 spot cool stuff TECH
Three bills. That's all you need to get a quality laptop. It won't be a laptop with a huge screen or an ultra-fast processor. It won't run complex video-editing programs or graphics-intensive games. But it can be a laptop that's lightweight, well-built and more than capable of performing the basic array of computer tasks — emailing, web surfing, streaming videos, running spreadsheets and word processors, et al — if you know which ones to buy.
Spot Cool Stuff took a look every laptop computer that's available for $300 or less. Here's a review of our three favorites:
• The Acer C720, which, amazingly costs less than $200!
• The HP Chromebook 14, with head-turning looks and a 9-hour battery life.
• The Gateway LT41P04u, which runs a full version of Windows 8 and features a touchscreen.
---