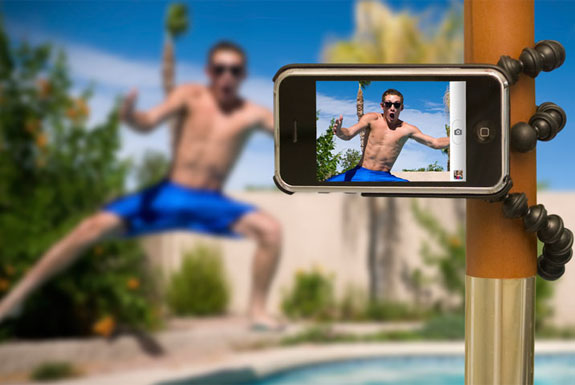 In tough economic times there's a special need for gifts that come at a cheap price but that feel expensive. So here are 10 items with a low cost and high WOW factor. As with our other gift guides, friends and family of Spot Cool Stuff are advised to read no further lest you ruin the surprise of your gift this holiday season. The rest of you, carry on . . .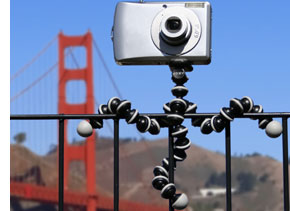 Are you shopping for some one with an iPhone or a ultra-compact digital camera? For a cool, inexpensive and wow-inducing gift it is hard to go wrong with a Gorillamobile tripod. This flexible, spinal device can be securely attached to nearly anything you can wrap these tripod legs around—poles, branches, railings, other tripods. For iPhone and iPod touch users the Gorillamobile is especially practical; attach your iPhone to bicycle handlebars and use its GPS functionality during a ride, for example, or watch a movie during a flight on an iPod touch by attaching it via Gorillamobile to the seat back. US$20~30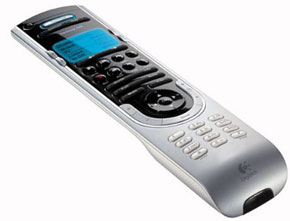 We aren't sure how many remote controls the average household has but we are sure that number has been going up. Bring some harmony to your remote control-burdened giftee with a universal controller. Logitech makes best them for the money. Especially suggested is the 520 model: it looks cool and has easy-to-set-up technology. You could also save around $15 getting the Logitech Harmony 510 model—it has essentially the same functionality as its 520 cousin but has a cheaper-looking green LED screen. $99 $69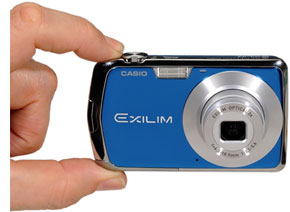 The $150 Canon PowerShot SD1200IS is the best value ultra-compact digital camera. If you are looking to go downmarket from that the Casio Exilim EX-S is your choice. The photo quality of the EX-S might be a half-step below the Powershot SD1200, but the Casio is smaller and lighter. The HD quality video will especially impress. Best of all this Casio is easy to use—highly suggested for children, for a first time digital camera owners and for the camera-challenged. Available in an array of colors. $93~99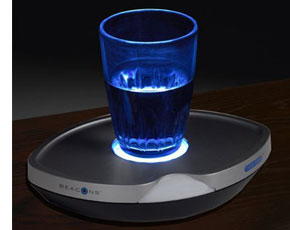 What attracted us to this gadget will also catch the attention of your gift recipient—the Nite Coaster looks so very cool when a glass of water is under lit by this coaster in the dark. Only after using it will your Nite Coaster gift recipient discover that this cool-looking item is useful too. In a darkened room a hand wave automatically illuminates the Nite Coaster. The coaster's soft LED light is bright enough to find your way out of bed or to locate an object (or to take a drink of water, of course) but dim enough not to wake up bedmates. After 30 seconds the light then automatically shuts itself off. The relatively low cost for such a novel gift will give you sweet dreams too. $30
LEARN MORE | FOLLOW US ON TWITTER |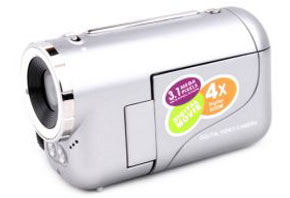 Okay, this camcorder from cool Chinese-products wholesaler Light In The Box is not a high quality product. We included it in this review because at $38 it is an unbelievable bargain. If you are shopping for a budding videographer this is a perfect starter camcorder—it has much of the functionality of a "real" camcorder without anything close to the financial investment. It is also straightforward to operate (the screen menu and included instructions come in seven languages including English) though if ease of use is your primary concern we'd suggest a (more expensive) Flip Mino instead. $38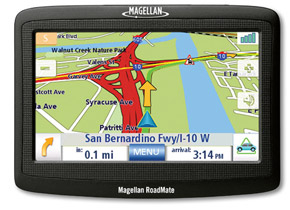 Wow, what a deal! The Magellan RoadMate 140 is a hugely capable $320 car GPS device that Amazon is selling at the time of writing for $89! What Spot Cool Stuff loves most about this GPS device: Entering an address is quick and painless, not the needlessly laborious task it is on most GPS units. We also like the Roadmate 1400′s bright 4.3″ screen, its accuracy to within 10 feet (3 meters) and the optional 3D road view feature. $89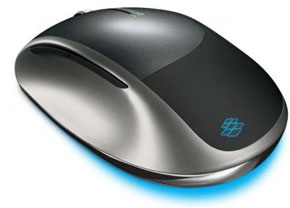 Spot Cool Stuff travels with—and is a big fan of—the very cool looking Arc Mouse ($30~40). Were we to switch up it would be to Microsoft's Explorer Mini Mouse. Unlike the Arc Mouse, the Explorer has a four-way scroll wheel and customizable buttons. It also has BlueTrack that allows the mouse to be used on virtually any flat surface including tablecloths, carpets, granite and wood. The Explorer Mini Mouse is sized for travel. If your gift recepient will be using this mouse with a desktop you can save a few bucks getting the larger version of this wonderful computer accessory. $44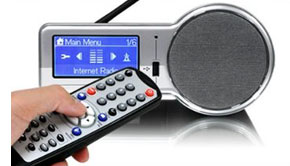 Time was that a "radio" was a device that received audio signals sent out by far away transmitters. Today's radios also receive stations broadcast over the internet. And so it is with this cool clock radio from Aluratek—it connects to the 'net via a wifi signal and so can play any of the tens of thousands of stations that are e-broadcast (including all those from foreign countries and distant cities). This Aluratek clock radio has only one speaker but the sound quality it produces is surprisingly rich and vibrant. You can't host any wild rave parties with this stereo (which might be a good thing if you are buying this gift for a teenager) but the audio quality is definitely not cheap-sounding either. A great deal at $88.
(For a high value iPod clock radio without internet radio functionality check out the iHome).

Those with lots of gadgets tend to have lots of SD and microSD cards. LaCie's DataShare is a nifty device that allows you to transfer files from each of those card types to a computer—the red half takes SD cards, the white half the micro version. Of course, the DataShare can be used as a small external hard drive also, and for that its two halves come in useful too—store personal files on the red half and work files on the white, for example. The LaCie DataShare requires no driver, has a speedy 40Mbits/s transfer rate and works with both Mac and PC. $17

If you aren't familiar with Sirius/XM radio here's what you are missing: 130 radio stations—including sports, talk, news, comedy and ommercial-free music of nearly every genre—beamed in digital clarity across the United States via satellite. There are a variety of methods for picking up Sirius signals (see their website for all the details). Two we'll focus on now: the SkyDock and the Stiletto 2 radio. Both require a Sirius subscription (get a free 30 day trial through our link).
The SkyDock allows anyone with an iPod touch or iPhone to listen to Sirius radio in their car. Simply put your iPhone/touch in the SkyDock's cradle and plug the SkyDock into the car's cigarette lighter and—voila—you can listen Sirius radio in your car via a localized FM signal. Check out a great demo of how the app works at the Sirius website. $99
The Stiletto 2 is a stylish MP3 player that also happens to receive Sirius radio signals. Sirius has other radios for as low as $40 but the extreme portability, functionality and good looks of the Stiletto 2 is well worth the extra investment—especially if this is a gift you are buying for yourself. $99
LEARN MORE & BUY: SIRIUS RADIOS / SKY DOCK |
published: 30 Nov 2009

SEE AMAZON.COM'S BEST SELLING ELECTRONICS | FOLLOW US ON TWITTER




Related posts:
Spot Cool Stuff 2008 Cool Tech Gift Guide
Microsoft's Wireless, Wonderful Arc Mouse
8 Highly Unusual Items You Can Buy on Amazon.com – really!
The Kindle 2 vs Kindle DX
Light In The Box: Get Your Own Wholesale Electronics From China