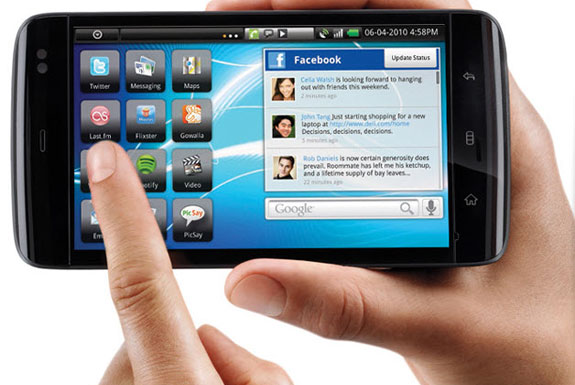 Dell's ultra-portable Android tablet computer—The Streak 5—is regularly available in the United States at a discounted price of $99 . . . if you agree to get your device locked to a particular cell company and sign up for a two-year service plan.
But what if I want an unlocked Streak 5 for that same $99 price? you ask. For the time being, Dell is offering exactly that!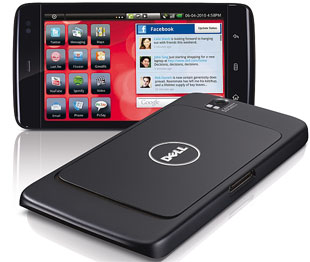 The catch—and isn't there always a catch?—is that the customers must purchase their Streak 5 tablet directly from Dell and must do so as they also purchase a laptop or desktop Dell computer system for $699 or more.
Outside of this promotion an unlocked Dell Streak 5 would set you back $550, so your total savings would be $450—excellent if you were planning to purchase a Dell computer anyway and incentive enough to consider a Dell if you weren't.
Plus, there's added savings and flexibility in getting an unlocked Streak 5. In the United States you can shop around for the best deal on 3G connectivity and pay as you go (as supposed to committing to a two-year service plan). Outside of the United States you can simply buy a local SIM card and pop that in.
Dell Streak 5 vs Archos 5 vs Galaxy Tab
The Dell Streak 5 has a lot going for it, especially for travelers. It's thin, light and—thanks in part to a 1 GHz Snapdragon processor—runs applications with impressive speed. The 5-megapixel camera/camcorder with dual LED flash is better than those on most smartphones. The Streak 5 runs the excellent Android 2.2 (Froyo) operating system and offers text-to-voice and turn-by-turn GPS navigation. There's a microSD slot for expanding the memory up to 32 GB. And, unlike some tablet computers, you can use the Streak 5 as a cell phone.
The major downside of the Streak 5 is the battery—it's powerful enough to get you through a typical day of moderate usage but not much else. Then again, most other tablets lack the battery life we'd like too (with the iPad as a notable exception).
Most of the other complains about the Streak 5, such as the suboptimal touchscreen keyboard, were fixed with the latest OS upgrade.
Two other tablets to consider:
Archos 5 Internet Media Tablet – One of the few 5-inch tablets besides the Dell Streak 5 currently on the market (outside of China). Aside from the $99 Dell promotion mentioned above, the Archos 5 is less expensive unlocked than the Streak 5. The Anchos 5 is great for watching TV, listen to music and some basic internet tasks, but it runs an OS that's much less robust than is Android.
Unlocked Galaxy Tab – It's functionally similar to the Streak 5 since both run Android 2.2. The Tab has a 7-inch screen so it isn't as portable as the Streak 5; it's camera/camcorder nearly aren't as high quality. We prefer Tab's bright screen more. We also think the Tab looks better than the Streak 5 (though that's certainly subjective).
published: 21 March 2011

LEARN MORE & BUY | JOIN US ON TWITTER / FACEBOOK |




LEARN MORE & BUY | TABLET DISCOUNTS | JOIN US ON TWITTER / FACEBOOK