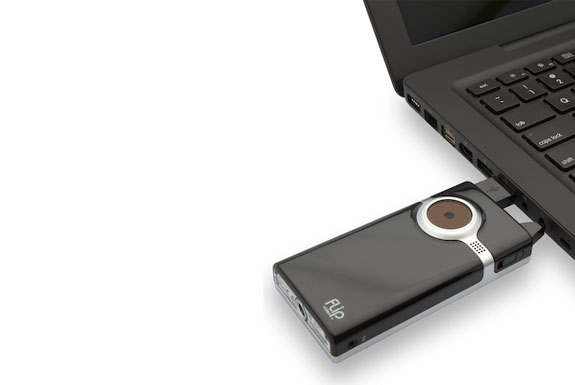 RIP, Flip camcorder. Today your parent company, Cisco, announced it is will be ceasing your production.
Cisco's announcement puzzles Spot Cool Stuff at bit. Flip was a trusted brand with strong sales—at the time of writing its products ranked 3rd, 7th, 8th and 10th on Amazon's list of top selling camcorders. Perhaps with camcorders being incorporated into an increasing variety of products—netbooks, tablets, smartphones, ultra-compact cameras, and so on—Cisco felt the Flip couldn't keep up.
Alternatives to The Flip
If you already own a Flip, you can keep using it happily. It isn't like the hardware will suddenly stop working and Cisco has promised to keep supporting FlipShare. Indeed, this might be a good time to pick up a Flip for cheap—Amazon is already offering discounts.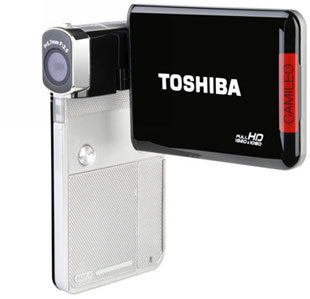 As a general rule, Spot Cool Stuff is leery about perhaps electronics that don't have active companies behind them updating firmware, providing support, honoring warranties, and so on. So what is the best alternative to a Flip if you are in the market for a pocket-able, inexpensive camcorder? We have two suggestions: the Toshiba Camileo S30 and the Kodak PlaySport Zx3.
A Toshiba Camileo S30 can be yours for a cent under US$100 after Amazon's 44% (!) discount—an outstanding value. It shoots in full 1080p HD at 30 frames-per-second or 720p at 60fps. The S30 features a 16x digital zoom and an 8MP still camera. It has special time lapse and slow motion settings and an easy YouTube upload button.
The Kodak PlaySport Zx3 has many of the same features that the Camileo S30 does. Among the disadvantages compared to the S30: The PlaySport only has a 4x digital zoom and a 5MP still camera and it costs slightly more. The major advantage: The PlaySport is waterproof (and thus also sand and dust proof).
Neither has the video quality up to the standards of, say, the Sanyo Xacti we reviewed. Both take surprisingly good video for their price and size and both make outstanding alternatives to a Flip camcorder.
published: 12 Apr 2011

Flip Mino Camcorder Review
For posterity's sake, if nothing else, a portion of Spot Cool Stuff's original Flip Mino review:
Everything about the Flip Mino is designed to be easy:
It is easy to carry around—the tiny Mino fits in a shirt pocket and can record four hours of video on a single charge.
It is easy to take video with—there are no fancy controls to learn and the Mino can go from full power off to recording video in three seconds.
It is easy to enjoy and share video taken with the Flip Mino. Either hook the device directly to your TV or downloading the files to your computer via a flip-out USB arm; no cords required! The Mino even comes with software that lets you easily edit your videos and then in a single click share them by email, MySpace or YouTube.
At a price of around US$120 but the basic model, the Flip Mino is easy to pay for too.
The latest Flip MinoHD is more expensive than the basic version—about $200—but that's still a bargain price for the world's smallest HD camcorder. It is unquestionably worth the extra cost upgrading to the HD version of the Flip Mino considering how much better the video quality is (see sample video, below). The MinoHD shoots in widescreen (1280×720). With its 4GB of built in memory you can store a full hour's worth of stunning HD video on the MinoHD.
And here's another cool feature: If you purchase your Flip Mino HD through the official site you can upload your own design pattern. Or choose from one of dozens of Flip's patterns. So, not only can your Flip Mino HD take great video, it can look good while doing it.
LEARN MORE & BUY: HD / NON-HD | OFFICIAL FLIP MINO SITE | FOLLOW US ON TWITTER
Purchase locally in: USA | UK | GERMANY | FRANCE





LEARN MORE & BUY: HD / NON-HD | OFFICIAL FLIP MINO SITE | FOLLOW US ON TWITTER