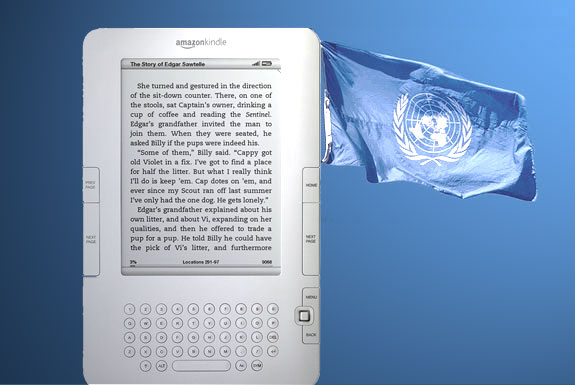 Regular readers of the Spot Cool Stuff Tech blog know what huge fans we are of the Kindle. They also know that our Kindle enthusiasm comes despite harboring a few gripes about Amazon's e-book reader.
Well, today that list of gripes grew shorter by one: The Amazon Kindle is now available in an international version.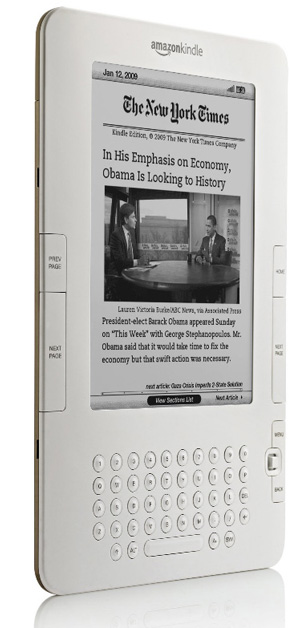 Previously you could only purchase a Kindle if you had a U.S.A. credit card and a U.S.A. address for Amazon to send your purchase to. After obtaining a Kindle you could only download books from Amazon while inside the U.S.A.. Getting magazine and newspaper updates, or browsing the web via 3G cellular wireless, was restricted to American territory too.
Needless to say, those restrictions made the Kindle rather unappealing to those living outside the United States. It also limited the usefulness of the Kindle to Americans traveling abroad. Travelers are one of those groups Spot Cool Stuff believes could best make use of the Kindle. Paper travel guidebooks are expensive, go out of date easily and are bulky to carry around. With an international-friendly version of Amazon's e-book reader you could travel to, say, a quaint French village and while there download the latest Lonely Planet France guide and learn a few useful French phrases and get a map to village vineyards and make local hotel reservations—all on your Kindle.
There are still a few catches with the new internationalized Kindle:
Initially only the Kindle 2 will be available in an international version, not the larger-screened Kindle DX. (Click here for our comparison between the two Kindle models). Though, happily, the introduction of the international Kindle coincides with a price drop. Instead of costing $299, the international Kindle 2 will now cost $279, and the USA-only version $259. (Who says you can't get more for less?)
The Kindle's 3G wireless will not be available everywhere. Coverage is especially strong in Western Europe, India, Japan and (surprisingly) on the Indonesian islands of Java and Sumatra. Coverage is weak-to-non-existant in Finland, the Baltic States and throughout much of Africa—see the coverage map below for a global overview and consult the Amazon website for full details.
International customers will also have to purchase their Kindle through the main Amazon.com website and pay for it to be shipped from the United States.
Those drawbacks notwithstanding, Spot Cool Stuff is thrilled that there's now a Kindle with full international functionality. One of our absolute favorite gadgets just got better.
published: 6 Oct 2009

LEARN MORE & BUY | FOLLOW US ON TWITTER |
Related posts & pages:
The Kindle 2 vs Kindle DX
Turn Your iPhone & iTouch Into a Free Kindle (Sort Of)
8 Highly Unusual Items You Can Buy on Amazon.com – really!
Priority Pass: Go First Class At The Airport (Even Flying Economy)
Reviews of Cool Travel Gear
SUBSCRIBE TO THE KINDLE VERSION OF THE SPOT COOL STUFF TRAVEL BLOG
LEARN MORE & BUY | GET A SCREEN PROTECTOR | FOLLOW US ON TWITTER
Have something to say about the Kindle? Please leave your comment on our Kindle 2 vs Kindle DX page.