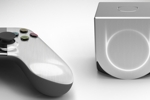 spot cool stuff TECH
A high quality Xbox-like game console for under US$100?
And all the games for it are free?
Yes, such a thing now exists on the consumer market. It's called the Ouya†. And if you are thinking that it sounds too good to be true then you'd be partially right. Though, happily, you'd also be partially wrong too.
But let's start at the beginning . . .
---