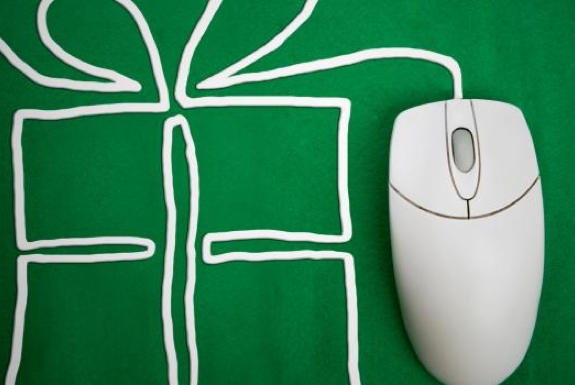 It's Cyber Monday! Online deals for gadgets and electronic stuff abound. But which products are a genuine good deal as opposed to only being, well, cheap?
Here's a look at six tech products in the former category. Our selections range greatly in price (from $35 to almost $5,000) but each represents a high value in its own way. Each is also an item Spot Cool Stuff loves.

Google Chromecast
This holiday season's best selling gadget is a $35 dongle, the Google Chromecast.
It works like this: You plug the Chromecast into your television's HDMI port and connect it to your wireless network. That done, you can use your computer, phone or tablet to have streaming videos sent to your big screen. The cool part is that the videos don't stream via your computer, phone or tablet. Those devices are merely the controllers. The videos stream directly from the cloud. The downside is that you must stream from a Chromecast-compatible service. At the moment, that does not include Amazon. Happily it does include Netflix, YouTube, HBO GO, Google Play Movies and Music and Hulu Plus.
The Chromecast is a cinch to use and, for such a small device, it can make a big difference in your television viewing.





Canon PowerShot A1400
Is it the best point-and-shoot camera you can buy? Definitely not. But is the Canon PowerShot A1400 the best value point-and-shoot? Heck yes, says Spot Cool Stuff.
Getting a durable, well-designed 16MP camera with a relatively large CCD sensor, DIGIC 4 image processor, wide angle lens with a 5x optical zoom and low light photography capabilities would be a bargain at $109 — the retail price for the A1400. At the Amazon discount price of $69, it's a steal!
Other A1400 features we appreciate: it runs on 2AA, it has a viewfinder (which, increasingly, point-and-shoots do not), it has a dedicated movie recording button and an HDMI port.
To be clear, the PowerShot A1400 is an entry-level camera. But it's perfect for kids, for novice photographers and for anyone wanting an extra camera to knock around. Apparently, there are lots of people in those categories: at the time of writing, the A1400 is Amazon's best selling camera.

The Amazon Kindle Paperwhite or Kindle Fire HDX
The quality and features of eBook readers keep getting better, even as their prices keep dropping. To wit: the Kindle eBook readers made by Amazon, which regular readers of our tech blog know are our favorites.
For a pure eBook reader — that is, a device with an eInk screen that's meant to be used predominately to read text — the Kindle Paperwhite is the very best on the market and yet costs as little as $119. Read our full review of the Kindle Paperwhite eBook reader for more.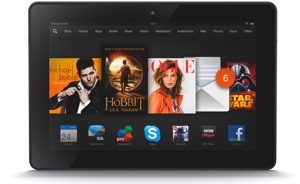 For a eBook reader that's a full fledged tablet, there's the Kindle Fire HDX. It runs Android — and the hundreds of thousands of apps that go with it. The Fire HDX also links directly with the your Amazon video account. A great value at the usual price of $229 becomes outstanding with the current $50 discount Amazon is currently offering.

LEARN MORE & BUY: KINDLE PAPERWHITE / KIND FIRE HDX

Asus Transformer Book
It's a laptop and a tablet. And prices for an Asus Transformer Book start at only $387! For that you'll get the T100 model, which comes with Microsoft Office Home & Student 2013, 64 GB of internal flash storage and a 10.1-inch screen. For a 13-inch screen and double the storage consider the T300 instead. Both feature excellent battery life and come with a full (if slightly cramped) keyboard-cum-touchpad docking station that connects wirelessly to display.

Sharp 70-Inch Aquos Ultra HD TV
Can a TV that costs nearly five grand be considered a bargain? It perhaps can if you consider that, about this time last year, Sharp announced a new 60-inch ultra HD TV†. It had four times the pixels density of a typical high-end unit. It also cost $31,000!
This year, the company announced an upgraded model to that unit: the Sharp 70-Inch Aquos 4K Ultra HD TV. It has slightly better specs than the TV announced last year and until recently was the only set to earn a 4K certification from THX. Its price? $8,999 retail. And that drops to $4,997 with the Amazon discount.
The full potential of this TV can only be unleashed by true 4k programming, which is slowly but steadily coming out. But you'll notice the bump in quality watching regular HD shows and playing video games too.
† To count as Ultra HD (or UHD), a television must have at least one 4K-capable input and a display capable to natively rendering 4K images at resolution of at least 3,840 by 2,160.
published: 2 Dec 2013

JOIN US ON TWITTER / FACEBOOK / PINTREST / GOOGLE+
More gift guides from Spot Cool Stuff:
Gifts for Tech-Loving Travelers
Under $50 Gifts for Photographers
Gifts of Architecture Lovers
Travel Stocking Stuffers For Under $10