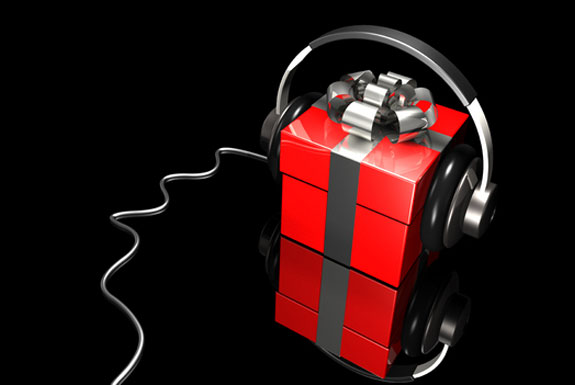 The holiday shopping season is upon us again. And on the consumer electronics front it is a merry time of year, not only for getting gadget gifts for other people but perhaps treating yourself to something nicely techy too. Here's a list of a few hot items and particular bargains.
(No camera or photography deals were included in this post. Those are coming separately.)




The New Macbook Air — The latest ultra-thin and ultra-cool laptop (13″) and netbook (11″) computers from Apple. Save over the Apple Store price

HP Pavilion p6670t series Customizable Desktop PC — Plus free shipping, plus a free double 750GB hard drive upgrade ($100 savings) and 35% off a widescreen monitor. Save up to $270 instantly.
Logitech Revue With Google TV & TV Cam — Make and receive high-def video calls right on your HDTV set. Deal expires Nov 30. MSRP: $449. Deal price: $399
JBuds J2 Premium Hi-FI Noise Isolating Earbuds — Save 85% on high-end headphones. A rainbow of cool color choices to choose from. MSRP: $79. Deal price: $14
The Creative Life 40-Inch HDTV Set — A huge, bright screen sporting a full 1080p picture. Comes with two year warranty plus free shipping. MSRP: $649. Deal price: $429
Canon PIXMA Wireless Inkjet All-In-One Photo Printer — Includes built-in 2-sided printing, wi-fi connectivity and photo reproduction capability. A Spot Cool Stuff choice printer. MSRP: $149. Deal price: $93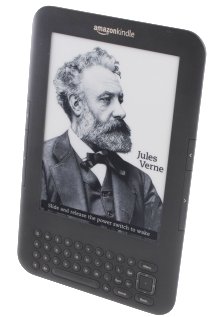 New York Times Bestselling Books in Electronic Form — The Kindle eReading Device is the most gifted item on Amazon.com. The books on the New York Times best seller list are the most read books. Get them at a discount. MSRP: up to $28. Deal price: many around $9
Bargain cell phones from China — Includes one phone with a large touchscreen and dual SIM card slots for only $54! Sale ends Dec 15th. Deal price: 30% off
Western Digital WD Elements 2 TB External Hard Drive — A HUGE storage device that plugs into a USB 2.0 socket. Looks cool too. MSRP: $152. Deal price: $89
JBL Balboa Bookshelf Speakers — High quality sound in a small package. These speakers can be easily combined with other products in JBL's Balboa line. MSRP: $199. Deal price: $79
Samsung Captivate Android — This cool Android smartphone costs nearly $600 but will cost you nearly nothing if you also sign up with AT&T. MSRP: $599. Deal price: $0.01
Red Wii Hardware Bundle — Hard to find in stores, and ships free on Amazon while in stock.
published: 26 Nov 2010