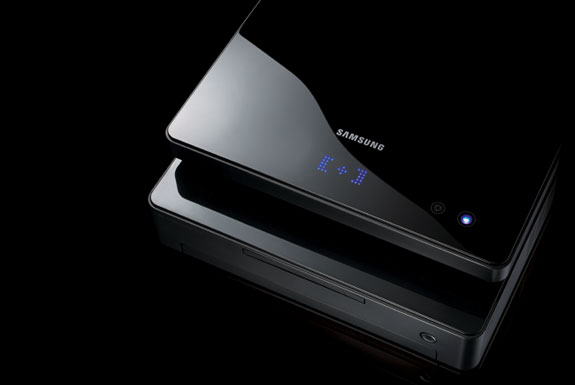 It looks like a miniature version of the monolith from 2001: A Space Odyssey. That's one reason the Samsung ML-1630 is a cool printer. Here's the other: Amazon is selling this printer at a 50% discount.
The ML-1630 isn't all about high design and low cost either. The print quality is absolutely superb— the effective output resolution is 1200 x 600, though the print results look even more detailed than that. The printer also features one-button controls and an auto-sliding paper tray that electronically opens for you to replenish the paper supply. A single $62 refill cartridge will print 2,500 full sheets of text making the cost for printing a page on the ML-1630 an economical $0.024.
We also love how quietly the ML-1630 prints. In a typical library the background noise is 30~40dB. In an office it is 50~60dB. The ML-1630 prints at a mere 45dB. Our microwave is louder than that.
What are the cons of the ML-1630? It prints at about 17 page per minute, which is not painfully slow but not blazing fast either. Also, the ML-1630′s slim form factor (it is only 4.7 inches (121mm) high or about as tall as 9 CD jewel cases stacked on top of each other) means that the paper tray can only hold 100 sheets at once.
If you are looking for an All-In-One printer with the ML-1630′s sleek look then you are in luck. Samsung makes one of those too. The Samsung SCX-4500 has a built in scanner and copier (though not a fax) and is 1.8 inches (46mm) higher. Otherwise, the SCX-4500 is the same printer at the ML-1630. Some excellent print quality. Same quiet operation. Same looks that will make people take notice of your printer can ask "What is that cool thing on your desk?"
LEARN MORE & BUY THE SAMSUNG ML-1630
LEARN MORE & BUY THE SAMSUNG SCX-4500
Related posts & pages:
Printer Reviews
Canon 40D vs 50D
Netbook Showdown – Acer and Asus Compared




Samsung ML-1630 Printer:
Samsung SCX-4500 Printer:
LEARN MORE & BUY | FOLLOW US ON TWITTER