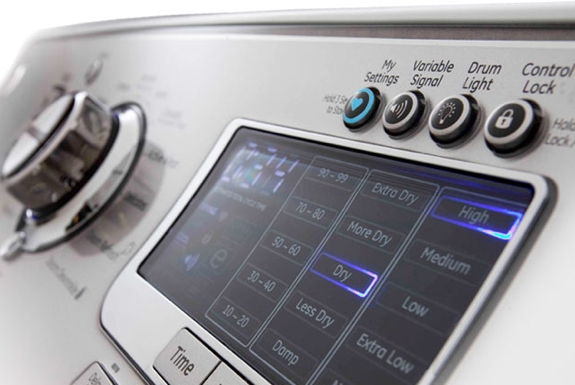 After nearly two decades of flat lining, the technology for washing and drying clothes has made substantial, incremental improvements in the last few years.
The marketing of clothes washers and driers? Not so much. The average advertizement still consists of a supermodel masquerading as a housewife who becomes unrealistically upset at the ketchup stain on her blouse — and then unrealistically happy after her washer supposedly removed it.
Leave it to GE, an innovator in home appliance technology, to be an innovator on the marketing front too. For their new High Efficiency Top Load Washer and Dryer, the company launched the cool new campaign: Stunning Feats of Laundry.
The series of videos features various unlikely characters engaged in various unlikely — and supremely messy and stain-producing — feats.
For example, here's the video of the "80s tennis pro on a mechanical bull" character attempting the "eating a meatball hoagie" feat:
Here's a jockey on a trampoline with a Mexican wrestler attempting to make a wheat grass smoothie:
And then there's the grandma in a wind storm having a nacho fiesta:
The cool thing is that there's some interactivity to the videos. Want to see the grandma in the wind storm making a banana split? Or the 80s tennis pro on a mechanical bull frosting a birthday cake? Create your own combination by clicking CHOOSE YOUR OWN STUNNING FEAT OF LAUNDRY on any of the videos above.




Features of GE's HE Top Load Washer & Dryer
Of course, clever marketing is one thing. Having a quality product that can back up marketing claims is another. And from what we've seen, GE's new top load washer and dryer are each packed with cool features.
Some highlights of the GE High Efficiency Top Load Washer:
• Steam Assist creates a vortex of steam to loosen caked on dirt before the normal wash process begins — no other washer manufacturer has it.
• While the washer's standard mode will easily deal with most laundry, you can choose special settings that will optimally deal with four types of especially difficult-to-deal-with stains: tomato, oil, dirt and grass.
• Our favorite: built-in detergent and fabric softener reservoirs. Every time you do a load, the right amount will automatically dispense from the reservoirs. This not only saves time but money too — most people use far more detergent per load than they need to.
Some highlights of the GE High Efficiency Top Load Dryer:
• Steam options can rejuvenate an old piece of clothing, take the wrinkles out of a new one and remove the odor from a load that you accidentally left in the washer overnight†
• Huge load capacity allows for the drying of large, bulky items.
• SensorDry technology continually monitors moisture to help prevent clothing wear and tear.
The Stunning Feats of Laundry videos might be about having a good laugh. But the technology in the GE appliances they promote — that's serious business.
published: 15 Mar 2013

LEARN MORE & BUY | JOIN US ON TWITTER / FACEBOOK / PINTREST |
This post is sponsored by GE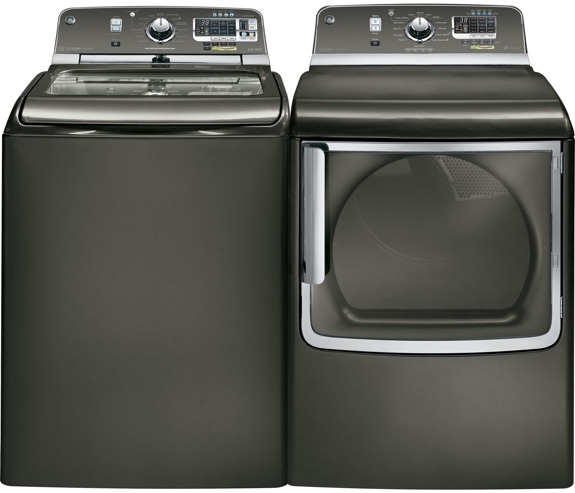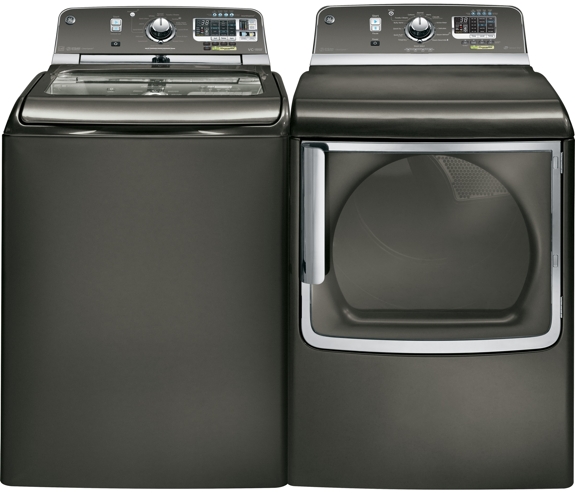 Elsewhere on Spot Cool Stuff:
The Modular Refrigerator
The World's Best Electric Kettle
Cool Clothes for Travel
Elsewhere on the web:
† Spot Cool Stuff once left a load of clothes in the washer before going on a long trip. Ten weeks later we returned to a very unpleasant surprise.