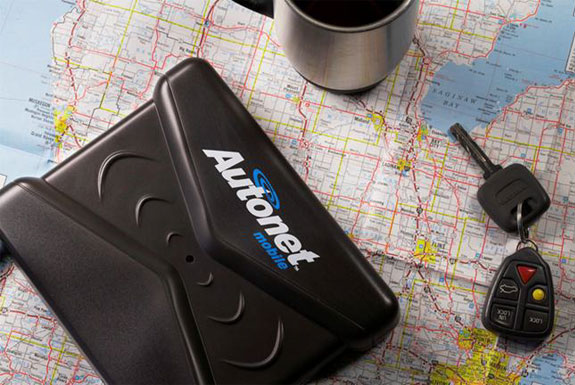 For better and for worse, the number of situations in which one is unable to access an internet connection from a laptop is dwindling. More and more high end vacation resorts, like the Ritz-Carlton in Puerto Rico, boast that their beaches are covered by wi-fi signals. Several airlines, most notably Virgin Atlantic, offer in-flight internet. And now it is possible to get internet in your car! (Yes, even while the car is moving).
With an Autonet Mobile Automotive Wi-Fi Router your vehicle can become an internet hotspot.




The internet connection comes to your car by way of cell phone signals. Given that we were expecting the Autonet internet connection to crawl along at a painfully slow pace. Then we tested the service and were pleasantly surprised to experience speeds significantly better than that—not exactly a T1 connection but not a dial-up one either. Our Autonet connection was consistently fast enough (mostly) to stream YouTube videos and NPR shows, to get directions on Google Maps, to upload semi-large email attachments, and to publish a large photo-rich travel blog post about places that resemble Dr. Seuss Illustrations.
How did Autonet manage to produce such generally good results? The company has agreements with all of the major cell phone providers in the United States—T-mobile, Verizon, Sprint and AT&T, for example. The Autonet router does a good job at latching onto whichever of those signals provides the fastest speeds across most of the United States (see coverage map, below).
There are a few catches. Autonet's service only works in the United States. And it isn't cheap: The router itself is currently $390 (with the Amazon discount). The service then costs $29 per month. And in any one month you are limited to 1GB in total downloads (though Autonet also offers a 5GB plan for $59/month).
Still, for people traveling by RV (or boat) the Autonet seems ideal, especially since the signal works within a 150 feet range of the router and, like all wi-fi signals, can be used by more than one device at once. For people who work a lot out of their cars, or have kids who must be entertained by the internet on long car trips, or who simply can't go more than a few hours without updating their blog or Facebook page, an Autonet makes sense too.
Just remember: Friends don't let friends surf and drive.
LEARN MORE & BUY | FOLLOW US ON TWITTER |
Related posts:
Inexpensive Travel Netbooks: Acer vs Asus
On the Spot GPS Tracker and Satellite Messenger
Skype Comes to the iPhone
Somnus-Neu: The Interactive Pod Beds That Know Who You Are
Priority Pass: Go First Class At The Airport (Even Flying Economy)

LEARN MORE & BUY | FOLLOW US ON TWITTER