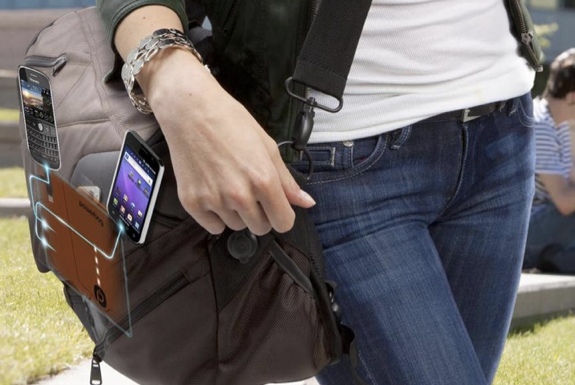 A handful of companies have been working on bags with built-in batteries capable of charging gadgets on-the-go. Most of those efforts have relied on slow and fussy solar panels to charge the bag. A few others are either very expensive or don't work well. One very promising battery bag from Quirky, a cool online store of crowdsourced products, spent a year available for pre-order but never went into production.
So Spot Cool Stuff is thrilled that there's one company getting it right: Powerbag.




Though are currently several Powerbag models on the market, three new collections are coming in 2012: the Urban Collection, the Executive Collection and the Fūl Collection.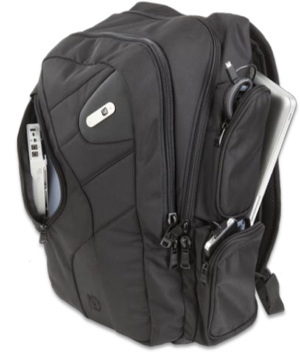 The Fūl bags—their IKEA-esque name notwithstanding—are the coolest of the lot. We love what we saw of the Fūl Deluxe Backpack (pic to right)—it has a 6000 mAh battery built in. (For comparison, an iPhone 4S has a 1900 mAh battery, the latest 15″ MacBook Pro has a 5500 mAh.) The Fūl Collection also includes a wheeled briefcase, two types of messengers and a sling style bag.
The great thing about a Powerbag is that it contains a complete charging system. Three connectors are built into the bag: one mini USB, one micro USB and one Apple 30-pin (eg. to charge an iPad or iPhone). There's also a USB slot for using your own cord. So, altogether, you can charge up to four gadgets at once. The battery's smart-charging system will automatically send the optimal amount of power to every device it is charging.
Spot Cool Stuff hopes and expects that large strides in battery power will be forthcoming over the next decade. In the meantime, a Powerbag is a practical—and stylish—way for recharging your gadgets when on the go.
published: 9 Jan 2012

PURCHASE POWERBAGS | JOIN US ON TWITTER / FACEBOOK |

See an overview of the Consumer Electronics Show and the four tech trends for 2012