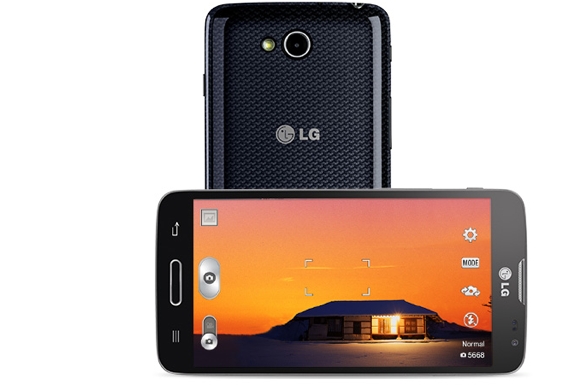 Yesterday, T-Mobile added a new entry-level smartphone in T-Mobile's arsenal: the LG Optimus L90. People new to the smartphone market (of which there seem to be fewer and fewer) might just find the L90 to be the phone that brings them to the other side. Not just because it offers a number of cool and attractive features, but also because T-Mobile has, as of late, made real inroads into the wireless marketplace.
The company's 4G LTE network now covers 96 percent of all Americans, more than any other provider, and they continue to offer unique offers, such as reimbursing new customers for any early termination fees they incur. The potential benefits of such a pairing are somewhat plain to see: match a great, affordable phone with comprehensive and affordable coverage, and there's not much to like. Of course, with benefits like these, the LG Optimus L90 might be a perfect replacement for your current smartphone as well. Read on:




Pure Performance, Wallet-conscious
One feature of the LG Optimus L90 that makes it particularly attractive for new and current smartphone users alike is its affordability. To buy a similar device without a contract can cost upwards of $1,000, depending on the phone (go research non-contract iPhone prices – we'll wait for you). The L90, by comparison, retails for just $228 – or roughly the equivalent of the subsidized cost of other smartphones. But the odds are good that nobody will actually pay $228 for the phone. MetroPCS, for example, is offering the phone for just $49 after an instant $100 rebate. Suffice to say, this is a smartphone that can work with nearly any budget.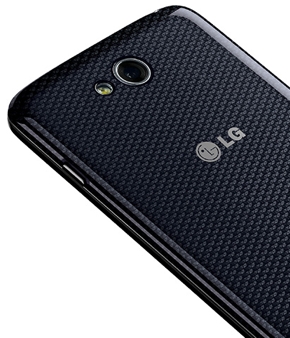 Don't let the entry-level price of the L90 fool you, however. This is an incredibly capable device – it runs Android's latest KitKat 4.4 operating system, and has an 8-megapixel camera, 1.2GHz processor, 4.7-inch screen, and 1GB of RAM.
One especially cool feature is the LG G Flex coating on the back of the L90. (See pic to right.) It's billed as "self-healing," which isn't technically accurate. But minor scratches and dings on the coating do become less visible over time.
Additionally, the phone's battery is removable and the internal storage can be supplemented through the use of a removable SD card. It is tailor-made to accommodate the needs of all sorts of customers – new and old alike. Ultimately, the LG Optimus L90 is flexible, fast, and easy to use; what more could a user really ask for?

Compared to the Competition?
The LG Optimus L90 is not an out-and-out brawler. In terms of raw computing power, there are faster, more capable phones. The iPhone 5s and Samsung Galaxy S5, for example, have higher-resolution displays and faster processors. But in terms of day-to-day use, the L90 can go toe-to-toe with any smartphone on the market today – it runs the latest Android operating system, has the same features found on competitors' devices, allows the user to access the Web, and provides an intuitive and user-friendly experience. In other words, it does what most people want.
[ ALSO ON SCS: Reviews of the 3 Best Laptop Computers For Under $300 ]
The L90 is likely not the phone for the person who needs the latest and greatest. But for the layperson – the average user, be it your parents, your siblings or you – the LG Optimus L90 seems on all fronts to be quite an attractive package. Among the benefits it affords users are a low cost of entry, compatibility with the nation's largest wireless provider, and a host of useful features. True, it doesn't have an apple logo on its flank – but then, not everyone needs that in a phone. For those people, the L90 might just be the perfect choice.
published: 1 Myay 2014

We're dialing up thanks to Jessica Oaks for guest writing this post. Jessica is a freelance journalist who loves to cover technology news and the ways that technology makes life easier. She also blogs at FreshlyTechy.com. Check her out on Twitter @TechyJessy.
More reviews from Spot Cool Stuff:
The Refrigerator That Will Cool a Beer In Under 5 Minutes
Find Wholesale Electronic Deals From China
The Apple iPhone 5s and 5c: To Upgrade or Not?


JOIN US ON TWITTER / FACEBOOK / PINTREST / GOOGLE+ / LINKEDIN / TUMBLR