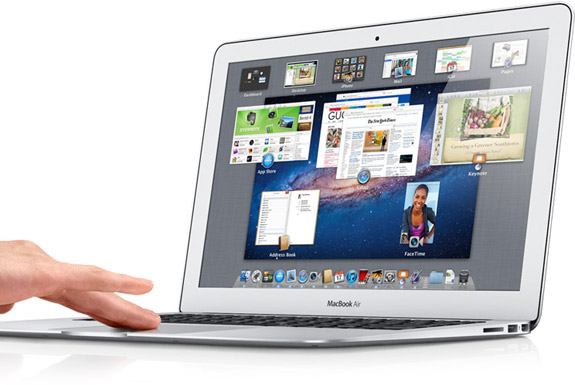 Apple today announced updates to the MacBook Air, the company's cool-looking, ultraportable netbook. What got less attention is Apple's co-incidental decision to discontinue the MacBook.
No, no, not the popular and powerful MacBook Pro (one of which is being used to type these very words—see our review on how to best configure a new MacBook Pro for your purposes). The MacBook Pro lives on. But the MacBook—Apple's plasticy, entry level laptop—does not.
The change means that Apple's lightest laptop is new also its cheapest. Prices for the new 11″ Apple MacBook Air will start at US$999 retail, a bit less at discounters like Amazon.com and MacMall.
The major updates to the MacBook Air:
Faster processors – About time! The previous versions of the MacBook Air ran on old dual cores. The new MacBook Air sports the latest generation Intel Core i5 and i7 processors.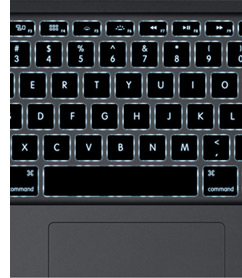 OS X Lion – Like all other new Apple computers, the MacBook Air will run the new Lion operating system. From our admittedly limited experience playing around with it, Spot Cool Stuff is a big Lion fan. It is a substantive update that brings Apple computers a bit closer to the iPad's user experience. The changes will take some a little getting used to. Among Lion's 250 new features: auto file saving and auto saving of past version of files (both are great!), a full-screen app menu, automatic resuming of programs, a new wireless way of sharing files (called AirDrop), a redesigned Mail program, and many new trackpad gestures. If you already have an Apple computer you can upgrade to Lion for an incredibly reasonable $30.
Thunderbolt port – An increasing number of peripherals are coming onto the market that take the super-fast Thunderbolt, the port that might one day replace the USB. Both the new 11″ and 13″ MacBook Airs feature a Thunderbolt port (as well as a USB 2.0). Sadly, the new 11″ does not have the SD card reader of its 13″ sibling.
Backlit keyboard – Not crucial for us but a nice-to-have.
We wish Apple engineers had found ways to improve the battery life of the MacBook Air—you're still looking at getting around 5 hours of battery life on the 11″ model and 7 hours on the 13″. Still, the MacBook Air is our favorite netbook out there. And now that it is also the cheapest MacBook, we like them even more.
published: 20 July 2011

LEARN MORE & BUY | JOIN US ON TWITTER / FACEBOOK
Related posts:
Apple iCar Concept Designs
Apple MacBook: ATA vs Solid State Drive
Chromebook Review: Acer vs Samsung