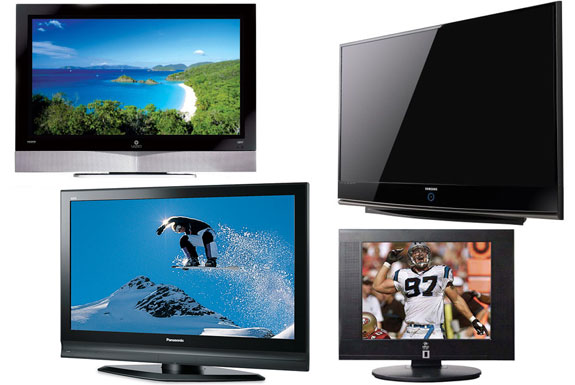 If you think HDTVs are those sets in the department store's television section with eye catching picture quality but with a price you can't afford, think again.
High definition television prices have fallen dramatically over the last years, especially at the online discounters such as Amazon and Buy.com. But not all HDTVs offer spectacular picture quality. We've separated those HDTVs that are cheap for a reason from those that offer high quality at low prices.
Here's are rundown of the high value HDTVs by screen size:




Purchase HDTV sets locally in: USA | UK | UK | GERMANY | FRANCE | JAPAN


15 Inch Screen
| | | | | |
| --- | --- | --- | --- | --- |
| Est. Price (US$): 235 | Contrast1: 500:1 | | SCS Resolution Ratio2: 52,428 | |
It hardly seems worthwhile to get an HDTV with a tiny 15 inch screen. But we suppose there might be circumstances you are size-constrained, on a boat for example. For those circumstances, this little Pyle is your best, cheapest HDTV choice. The screen contrast isn't very high (only 500:1) but the picture quality is otherwise pretty good. And the sound is surprisingly sharp. This set weighs only 10.3 lbs (4.7kg).

20 Inch Screen

Don't let the fact that you've never heard of Vizio put you off—the picture quality on this affordable 20″ HDTV is very good. Sadly, this Vizio's sound quality is merely adequate. You'll be satisfied with the sound if that's what you are used to, or when watching the news, but audiophiles will be happier pairing the HDTV with a good surround sound speaker set.




22 Inch Screen
This Samsung has the highest pixel density of any HDTV on our list. Combine that with a high contrast ratio and you have an HDTV with a picture quality that exceeds that of many more expensive sets. (To wit: after testing all these models Spot Cool Stuff purchased this Samsung ourselves). We also appreciate the 178 degrees viewing angle (compared to around 130 degrees for your average HDTV set). Our only complaint: Like the other the Samsungs on our list the LN22A450 has only three inputs; that's enough for a DVR, video game system and Blu-ray player but you'll have to unplug on of those too hook up a camcorder, for example.
Speaking of Blu-ray players, this set looks great with the Samsung BD-P2500

32 Inch Screen
The best value HDTVs are at the 32 inch screen size—you save relatively little getting a smaller screen but pay exponentially more as you go up in size. Also, budget HDTV models above 32 inches tend to have screen sizes that exceed their processing capability. In other words, the picture quality on budget HDTVs larger than 32 inches tend to be darker and not as crisp. (Two very notable exceptions to this is the 42-inch and 50-inch Panasonic Vieras, both reviewed below).
The cheapest good 32-inch HDTV is the $460 ViewSonic N3235W. (Most ViewSonic HDTVs are, if we may say so, crap. However, for reasons beyond our knowledge, ViewSonic's 32-inch N3235W model is quite good). We think it is worth paying around $100 more for this Panasonic—the picture quality is outstanding and the sound merely a notch below that. This set matches well with the looks of a Panasonic DMP-BD35 Blu-ray player.

37 Inch Screen
Sony Bravia L-Series KDL-37L4000
To our eye, this Sony is the best looking HDTV on this list. The sleek design and cool use of negative space around the base looks especially great paired with a Sony BDP-S350 Blu-ray player.
As for how this Sony Bravia looks when it is turned on, the picture quality delivers some of the most black blacks of any HDTV. However, the contrast for the brighter colors is a bit low for our personal tastes; the color saturation of this Sony's picture is more muted when compared to other options like the Panasonic 32 inch (above). Some people prefer the Sony specifically because the picture it produces is more muted and thus appears more true-to-life. Others prefer the in-your-face, unnaturally bright picture that is especially emblematic of the Samsung HDTVs.

42 Inch Screen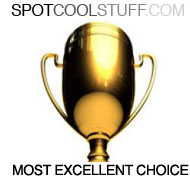 When we reviewed this HDTV in January '09 Amazon.com had this latest model 42-inch Panasonic on sale for $680! Sadly, it is now $900, though that's still a good deal for an HDTV of this superlative quality. That's not a typo in the gray intro box—the picture contrast of this Panasonic really is 100,000(!) to 1. Even with that extreme contrast the colors come off as natural, not overly saturated. We also love how the panel is rated for 100,000 hours of use; that should last you more than 30 years. Combine this excellent HDTV with the equally excellent Panasonic DMP-BD55 Blue-ray player and you can use both with a single remote and easily view photos on your TV via the Blu-ray player's SD slot. All of which earns the Panasonic Viera TH-42PX80U our vote for the single greatest budget HDTV set.




50 Inch Screen
All the praise we lavished on the 42-inch Pansonic Viera model applies to the 50-inch as well. At the moment, Amazon.com has both sets priced the same. So, jump on the 50-inch model while you can. We expect that order will be restored soon and that the price of the 42-inch will go up and/or the price of the 50-inch will go down.

56 Inch Screen
For many cost conscious consumers who consult us on an their HDTV purchase the choice eventually comes down to the 50-inch Panasonic Viera vs this 56-inch Samsung. The price of both is nearly identical. The Panasonic produces a slightly more crisp and natural picture. The Samsung has 6 addition inches of screen size and, really, the difference in the picture quality compared to the Panasonic is only apparent if you look at both sets side-by-side. And even then the difference is slight.
For what it is worth, most of our clients are lured by the large screen and end up buying this Samsung. Rest assured that you can't go wrong with either model.

61 Inch Screen
If you have a budget of $1,500 and want to get the biggest, best HDTV you can then this Samsung is the set for you. That said, the picture quality is better on the 56-inch Samsung (reviewed above). Black colors on the 61-inch Samsung don't come out quiet as black. The light scenes are very bright but they also contain a more pronounced silk screen effect. For whatever reason, the sound quality is suboptimal on Samsung's 61-inch HDTV–while we would happily listen to the 56-inch's built in speakers we would not own their 61-inch model without also owning a good surround sound speaker set. Still, the picture quality of this Samsung is superior to all other 61-inch HDTVs under $2,000. And, sometimes, size really does matter.

Purchase HDTV sets locally in: USA | UK | UK | GERMANY | FRANCE | JAPAN

Footnotes
Once you start to look at HDTV sets above 61 inches the prices really start to skyrocket. The 70-inch Sony Bravia, for example, is really a superb set, with optimal picture quality, amazing sound and cool looks. It is hard to walk into a room with a 70-inch Bravia and not go WOW. But then it is also hard not to go WOW (and not in a good way) when you look a the set's $19,000 price tag.
1 The contrast ratio is one of the most crucial statistics to know about an HDTV set you plan to purchase. The ratio indicates the brightness difference between the whitest white a screen can produce and the darkest black. For example, on a set with a contrast of 5,000:1 the white is 5,000 times brighter than the black. As counter intuitive as it seems, pitch black is the most difficult color for any television to produce. Sony's Bravia series of HDTVs are especially good at producing dark blacks.
2 The Spot Cool Stuff Resolution Ratio is a figure exclusive to this site. Almost every other site lists how how many horizontal and vertical pixels a screen displays (1,366 x 768, for example). However, simply giving the resolution makes it very difficult to compare the relative resolutions offered by two different sized screens. After all, a larger screen should have a higher resolution, right? The SCS Resolution Ratio calculates the total number of pixels (eg. 1,366 x 768 = 1,049,088) and then divides that number by the screen size (eg. 1,049,088 / 50 inches).
As a general rule of thumb, you can get a good sense of an HDTVs picture quality by know those two figures—the higher the contrast and SCS resolution ratio the better.

Related posst:
The Best Blu-Ray Players
Slingbox – Watch your home TV from virtually anywhere
Best Noise Canceling Headphones
Shuttle D10 – The cool media center that happens to Be a PC

LEARN MORE & BUY | FOLLOW US ON TWITTER