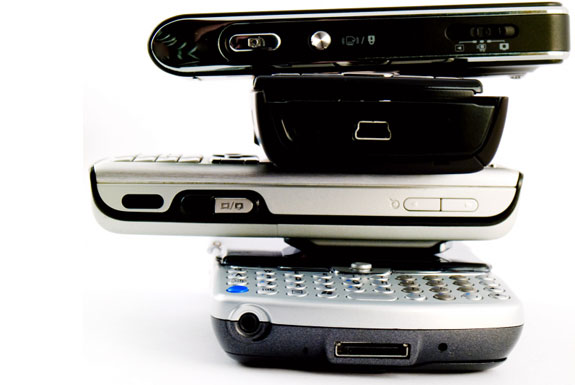 What an incredible year 2009 was for gadgets and technology. Here's a countdown of our favorite posts from the year past:

We listed this as one of our favorite travel posts too. After months of comparison testing we picked the best camera for nine different types of travel photographers.




A remote town in Africa, an automobile manufacturing plant and the Smith family next door are among the entities that may soon be able to join the United States, Japan and France on the list of those who have a nuclear power plant.




The Ooma internet telephone system promises to forever put an end to your telephone bills. Does it? Find the answer in our 2009 review. And look out for our 2010 review of Ooma's new Telo.

A gadget that supposedly translates dog barks into human speech—is it cool or just plain kooky?



Our comparison of the internet telephony services offered by MagicJack, Skype and Vonage was our most popular tech posts in 2009. For those who decided Skype was best for them we offered our review of Skype phones.

We started the year with the Sennheiser PXC 450 as our preferred noise canceling headphones. We ended it partial to the Bose QuietComfort 15. Read why in this post.




Each of these three Nikon SLR cameras are excellent. But which (if any) is best for your circumstances? We compared the options. Plus, in a separate post, reviewed the best Nikon lenses.




iPhone tripods, motion sensing coasters and a $38 (!!) digital videocamera were among our suggestions for cool gadgets to give to another—or to yourself.




Hydrogen and hybrid cars have received a lot of press for leading an eco-revolution among automobiles. But there's been less about a similar trend among motorcycles. We reviewed eight models powered by electric, fuel cell and solar energy in various stages of production.




The international version of the Kindle 2 might be our favorite new gadget of 2009. Here's a comparison of that to the Kindle DX. And a rundown of our wish list for the Kindle 3.




Coming in 2010
Posts on the docket for the next year include:
• a comparison of the Nook and Kindle e-reading devices;
• reviews of the PowerMat wireless changing system as well as of two VoIP phones: the Grandstream and the Ooma Telo;
• an update on our selection of best ultra-compact digital cameras;
• an in-depth looks at four in-dash car multimedia systems;
• our choice of the most fun and affordable cars that get over 40 MPG.
We'll also start reviewing iPhone apps, expand our coverage of netbooks and laptops and continue writing about cool travel gadgets, digital cameras and cutting-edge concept designs.
Stay up-to-date on all of our tech and gadget posts by following us on Twitter, subscribing to our RSS feed, signing up to receive our posts by email (in the red box at the top right of every SCS Tech page) or simply return to our tech blog often.
published: Jan 2010

Related posts:
Best of Spot Cool Stuff DESIGN
Best of Spot Cool Stuff WEBSITES
Best of Spot Cool Stuff TRAVEL
Best of Spot Cool Stuff: Travel Gear & Gadgets
Best of Spot Cool Stuff: Unusual Hotels
Best of Spot Cool Stuff: Animal Travel